In our series of Best CPU guides, here's the latest update to our recommended Gaming CPUs list. All numbers in the text are updated to reflect pricing at the time of writing. Numbers in graphs reflect MSRP.
CPU Market Overview, August 2021
As we approach the second half of the year, we continue to be in a period between processor launches. However two main lines of CPU sales are becoming rapidly apparent.
Stock of both AMD's Ryzen 5000 and Intel's 11th Gen Rocket Lake processors seems to be healthy, with almost all models now up for sale around MSRP. Find the right processor at the right time, and you may spot a good price or discount, however as stock comes in and out, there are times when a $50 premium might be on the cards for the best processors.

We're seeing a big swing this month towards AMD processors. The Ryzen 5000 CPUs are occupying four of the top six spots in Amazon's best seller category, and the newly released 5000G APUs that came out August 5th are already inside the top 15: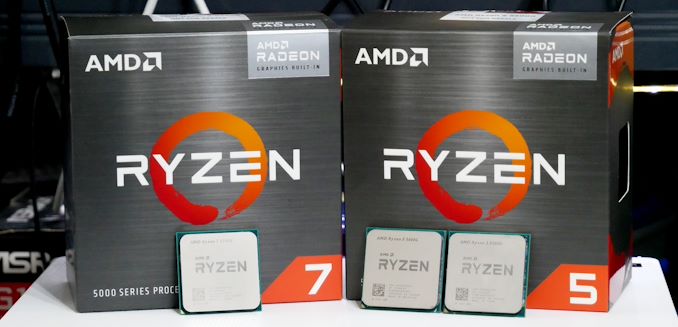 On top of this, older AMD CPUs are also picking up, with most of them seeing price drops within the quarter, including the #17 Ryzen 7 3800X, which is almost $100 cheaper at $335, the #12 Ryzen 9 3900X over $50 cheaper at $420, the #3 Ryzen 5 2600 at $186, and even the #35 Ryzen 3 1200 at $120 is showcased on the best seller list. Above and beyond that, the Ryzen Threadripper 3960X comes out at #44, even with a $1400 price tag.
What I am also noticing is that the cheaper models are coming back into stock as well. Sub $100, and the Athlon 3000G is now $85 and the Athlon 200G is $73. If only there were some good GPUs to go around, these might look interesting for entry builds.
But it's the low end of the market where we're seeing Intel be strong. The latest Rocket Lake processors seem to be off everyone's radar, with only two in Amazon's top 50 (#31: Core i7-11700K at $400, #49: Core i5-11600K at $270), and users seem to be gravitating to the previous generation's Core i5, i3 and Pentium offerings.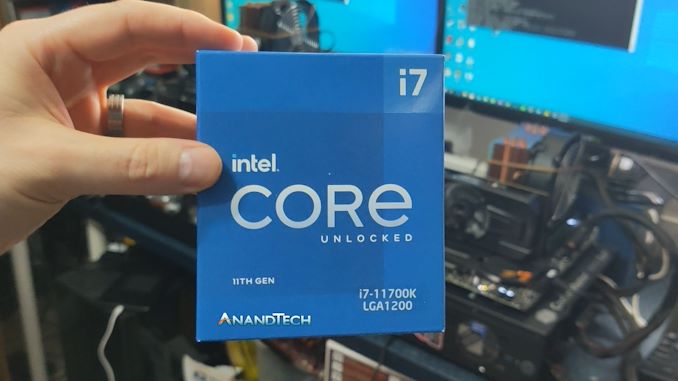 For Intel's 10th Gen Coffee Lake processors, users can pick up a previous generation motherboard cheap, and pair it with any of the following that are risers on Amazon's best seller list:
Similarly, 9th Generation Intel processors are top sellers, such as at #14 Celeron G4930 at $104. If we were only to look at Intel's top Core i9 processors, the best-selling model here is the Core i9-9900KF, which is #20 at $350, and on the same platform as the 10th Generation. There doesn't seem to be much desire for users to adopt the new 11th Gen LGA1200 right now with AMD's Ryzen 5000 in stock.
Best CPUs for Gaming August 2021
Sometimes choosing a CPU is hard. So we've got you covered. In our CPU Guides, we give you our pick of some of the best processors available, supplying data from our reviews. 
AnandTech Gaming CPU Recommendations

August 2021

(Prices correct at time of writing)




Segment

Recommendation




 

AMD

Intel




The $500+ CPUs

Ryzen 9 5900X (12C)

$549

–

–




The $400 CPUs

Ryzen 7 5800X (8C)

Ryzen 7 5700G (8C)

Ryzen 7 3800X (8C)

$397
$370
$335

Core i7-11700K (8C)

Core i9-10850K (10C)

$400
$398




The $300 CPUs

Ryzen 5 5600X (6C)

Ryzen 7 3700X (8C)

Ryzen 5 5600G (6C)

$290
$270
$260

Core i7-10700KF (8C)

Core i5-11600K (6C)

$302
$270




The $200 CPUs

–

–

Core i5-10600KF (6C)

$198




The $100 CPUs

Athlon 3000G (2C)

$85

Pentium G6405

$63




On The Horizon

Alder Lake

AMD V-Cache




To see our Best CPUs for Workstations Guide, follow this link:
https://www.anandtech.com/show/11891/best-cpus-for-workstations



The majority of our recommendations aim to hit the performance/price curve just right, with a side nod to power consumption as well.
You can find benchmark results of all of our CPUs tested in our benchmark database:
The $500+ CPUs
AMD Ryzen 9 5900X (12-core, $549, down $120)
When we start going beyond $500, the processors here being used for gaming are often doing a lot of other things at the same time, such as streaming, or background tasks such as video editing. The benefit more cores gets you is the ability to do more – so if your prized game works best with around six cores free, getting a high-end CPU leaves you with another six or ten cores to play with.
Although ultimately at this price band, the price differences tend to be a little blurry, and $50 difference is less of an issue compared to some of the budget builds. However there are some deals to be had, and for this month we're highlighting that AMD's Ryzen 9 5900X, a 12-core based on the Zen 3 microarchitecture, is finally back at MSRP at Amazon.


When we originally reviewed this processor, we compared MSRP to MSRP because that's all the information we had at the time, and we noted that for the $100 over the Ryzen 7 model, users got four more cores and double the total L3 cache, allowing the processor to stretch the legs of the cores a bit better even at the expense of some core-to-core latency when moving between banks of six cores. Since that launch, we've seen the Ryzen 9 5900X spiral as high as $900, but as supply has improved, we're seeing it back at MSRP of $549 again. For those looking to build an all-in-one system paired with high-end graphics, it hits a nice price and will see you through for a good number of years to come.
The $400+ CPUs
AMD Ryzen 7 5800X (8c, $397, down $20)

AMD Ryzen 7 5700G (8c, $370, new)

AMD Ryzen 7 3800X (8c, $335, down $95)

Intel Core i7-11700K (8c $400 up $10)

Intel Core i9-10850K (10c $398, up $3)
Perhaps this is a bit of a cheat, selecting five different processors in this price range (well, technically four plus an option), but we're in a situation where AMD's high-end processors are coming down in price and being popular, whereas Intel's high-end processors are going slightly up in price. There is also a wide range of core counts to consider, with some new entrants offering different options.
The new processor to consider is the AMD Ryzen 7 5700G at $370, the latest high-end APU built with AMD's Cezanne silicon that we've been seeing in notebooks for a few months now. Launched on August 5th, we noted in our review that the 5700G trades some of its core frequency in order to have integrated graphics, but having that backup of integrated graphics is always handy, as well as actually being cheaper than the Ryzen 7 5800X. Nonetheless, the Ryzen 7 5800X at $397 is still a better choice if we're strictly talking gaming here, as it turbos up to a higher power window. The APU makes sense if power is a bit of a concern for small form factor builds, which is always a fun system to build.



I've also put in the Ryzen 7 3800X here, which is AMD's previous generation eight core processor. It's slightly behind in performance, and doesn't have the integrated graphics, but at $335, that's an interesting price. For anyone thinking about AMD's V-Cache processors as an upgrade path in the next 12 months or so, then the 3800X could be a nice mid-range stopping point for building a system today.
From Intel, the two options in this bracket are much the same as before – either eight cores on the latest generation Rocket Lake Core i7-11700K, or ten cores on the previous generation Comet Lake Core i9-10850K. The Core i7 wins out on most single threaded tasks, while the Core i9 gets ahead in multi-threaded workloads. On gaming however, the i9 pulls ahead. The only thing to consider here is that both processors will turbo around 250 W, so they require some good cooling. Some users might be interested in the Core i7-10700KF as an alternative, as it has 8 previous generation cores but is $100 cheaper.
.
The $300 CPUs
Ryzen 5 5600X (6c $290 down $10),

Ryzen 5 5600G (6c $260, new)

Ryzen 7 3700X (8c $270 down $39)

Core i5-11600K (6c $270),

Core i7-10700KF (8c $302, up $4)
For this segment, again we're kind of being a bit loose by listing five processors, but at this price point there is quite a bit of competition.
Gamers who want to be on the leading edge of AMD Zen 3 hardware get two options – the very popular Ryzen 5 5600X which is now climbing below MSRP at $290, or its integrated graphics equivalent Ryzen 5 5600G, launched last week, at $270. The 5600G seems the better buy as it is roughly the same frequencies on the cores and has the backup of integrated graphics, however the difference between the two is more than skin deep – the Ryzen 5 5600X has a much larger L3 cache which will affect gaming performance, especially in a fast 1080p or good 1440p gaming system. If you want the best gaming experience of the two, the 5600X is the one to go for, but the 5600G is a good backup with other benefits if you do more than just gaming,
Offering another AMD alternative here is the Ryzen 7 3700X – it's the same price, and uses previous generation Zen 2 cores, but there are eight of them. It won't help much in gaming (unless you're pairing with a super-high end graphics card), but there are some workload benefits in a few applications. Also it comes down to stock availability: we've got good AMD Ryzen 5000 stock right now, but that could change – the 3000 series seems to be in good supply as a backup.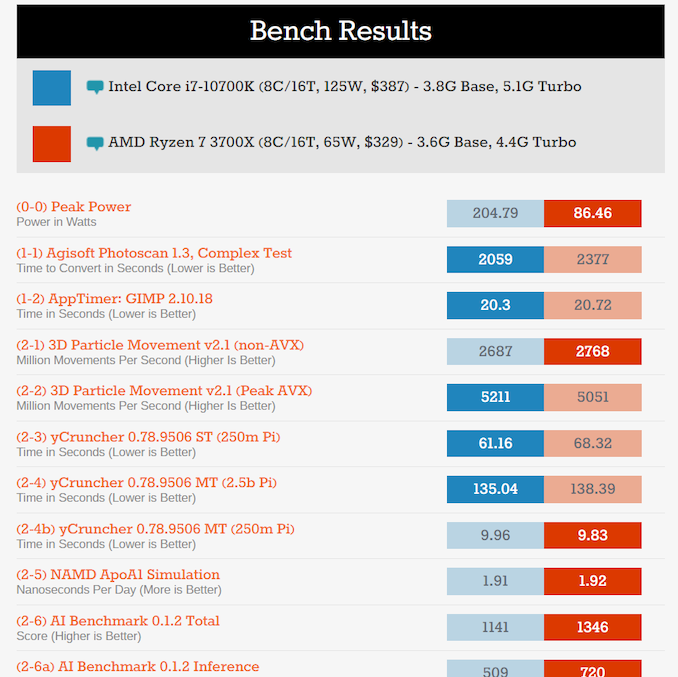 Click through to see the full comparison
On the Intel side, we've also got a core differential option. The Core i5-11600K is a moderately popular processor for $270, offering six of Intel's latest generation cores, or the alternative is the Core i7-10700KF, from the previous generation, with eight cores and an array of cheaper motherboards. It's hard to say which one I'd pick here – the Core i5-11600K does offer the upgrade path to Alder Lake coming later this year (and next), as well as PCIe 4.0, but then again the Ryzen 5 5600X also has that for around the same price.
The $200 CPUs
Intel Core i5-10600KF (6C, $200)
Compared to our last guide, the options around $200 are relatively thin. Previously we would recommend both the Core i5-10600KF and the Ryzen 5 3600, but even though the Ryzen 5 3600 is one of the most popular processors on Amazon, it is currently in low stock and is priced nearer $300. If you can find it at the $200 mark, then it becomes a viable option, but as I'm writing this it isn't.
The fallback is the Core i5-10600KF, a six core processor that's more in line with the Ryzen 5 3600 than most users realize. With six of Intel's previous generation cores, it still goes toe-to-toe when paired with a good gaming graphics card, and allows for some overclockability in case there's some extra to squeeze from the silicon. With a good SSD and a nice memory kit, the 10600KF can go a long way for a really good gaming machine.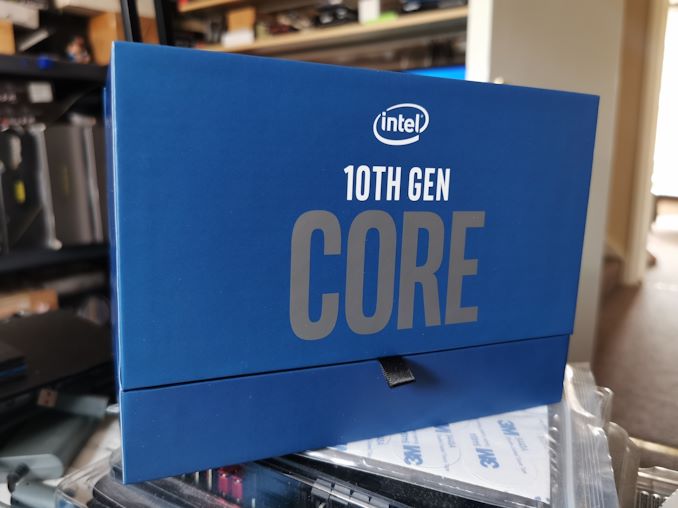 The $100 CPUs
AMD Ryzen 3000G ($85, down $5)

Intel Pentium G6405 ($63)
At the cheaper end of the grid, we're starting to see some action in the bargain dual-core options. Both AMD and Intel now have something on offer, and even though it's strictly low core count and low frequency hardware, there's at least something here for entry-level systems.
Our main choice for this section is the Intel Pentium G6405. This dual-core processor (without hyperthreading) is part of Intel's Core 11th Generation refresh, running at 4.1 GHz. Despite the 58 W TDP on the box, it actually runs well below this, and has a basic video output in case of emergencies. Previously we would have recommended an even cheaper Celeron here, but the Pentium gets HyperThreading, which at this level is a good plus to have.
By comparison, AMD's Athlon 3000G is a Zen+ based processor with two cores and four threads running at 3.5 GHz. It supports Vega 3 integrated graphics, dual-channel memory, and has a TDP of only 35 watts. This is a basic processor in every sense, especially given that it has an MSRP of $49, and currently retails for $85. The truth is that as AMD processors are selling well, there's no incentive to manufacture these lower end parts. Nonetheless, the AM4 motherboard that the Athlon 3000G fits in has an upgrade path to at least the Ryzen 9 3950X.
While neither of these processors are really what you want, they will do in a pinch. AMD isn't really paying attention to this market while it can sell its high-performance processors the minute they come off the production line. In the past, something like the Ryzen 3 3100 would be a good fit here, but those are currently $190, or the Ryzen 3 3300X which is slightly cheaper at $150. It makes me wonder if we'll ever see desktop processors on this end of the market again being taken seriously.
On The Horizon: Alder Lake and AMD V-Cache
With Intel launching Rocket Lake at the beginning of the year, and AMD stock returning with the launch of the 5000G APUs, we're still a few months out from either company launching something substantial.
On Intel's side, at the beginning of the year, Intel teased its next generation Alder Lake platform, which uses 8 high-performance cores and 8 efficiency cores. Intel said it would launch later in 2021, but didn't say what date. Intel has said that it is gunning for laptops and desktops, and given a recent presentation to OEM partners, we suspect that actually the desktop is coming first. Intel showed off a desktop-like Alder Lake system in a demonstration at CES, however Intel often uses desktop demonstration units to show off laptop processors as well. There's also the question around DDR4 vs DDR5, and whether Intel should wait and make Alder Lake a DDR5-only platform on the desktop, or if we will have a mish-mash of DDR4 and DDR5 supported motherboards.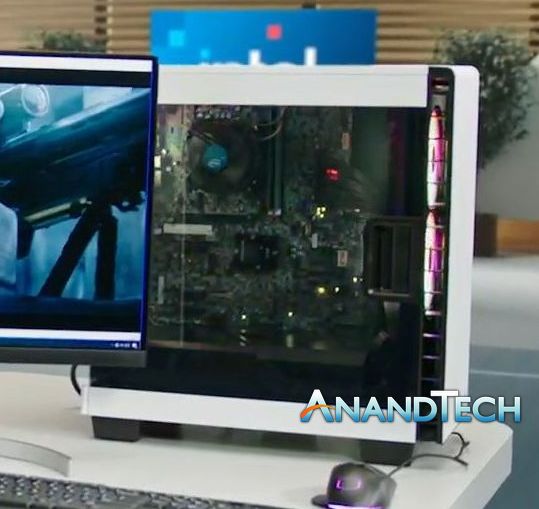 Intel's Alder Lake Demo system from CES
For AMD, we were teased its new V-Cache technology at Computex in June. This stacked silicon technique allows AMD to add 64 MB of L3 cache per chiplet, allowing for a total of 192 MB on a Ryzen 9 5950X equivalent. AMD confirmed that it will be launching V-Cache enabled processors on Zen 3 silicon, but also at the same time saying that Zen 4 will be coming out in 2022. I fully suspect that we'll see Zen 3+VCache around the end of 2021 or the early part of 2022 on the current AM4 platform, and then a full upgraded AM5 platform for Zen 4 at the end of next year.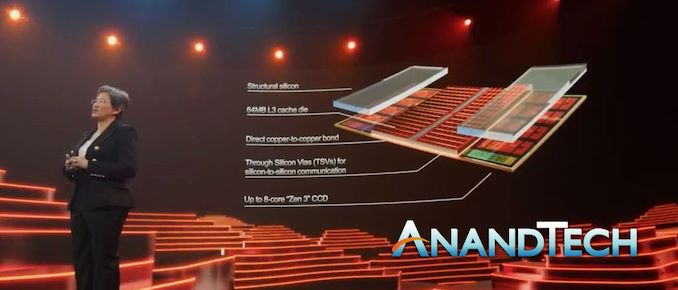 If we look at time frames:
AMD Ryzen 1000 (Zen): March 2017

AMD Ryzen 2000 (Zen+): August 2018 (+13mo)

AMD Ryzen 3000 (Zen2): July 2019 (+15mo)

AMD Ryzen 5000 (Zen3): November 2020 (+16 mo)
AMD Ryzen 5000XT/6000 (Zen3+V-Cache): Expected Q1 2022?

AMD Ryzen 6000/7000 (Zen4): Expected Q4 2022?
Those last two entries are subject to speculation – AMD hasn't confirmed any names or branding quite yet, and timeframes are our best estimates. On top of all this, we are waiting for Zen 3 based Threadripper to come to the market, which we thought would happen a couple of months ago, but we're still waiting. While that's not a gaming product, it's still desired in some segments of the market for rendering and game development.
The AnandTech CPU Coverage
Our big CPU reviews for the last 12 months have covered all the launches so far, and are well worth a read.